The past months Jessica de Abreu, Femke Dekker and myself have engaged with three different archives with the aim of making new works from our findings in them.
The installation States of Place began as an attempt to locate specific public spaces in these archives. I was interested in the relation between the representation of places within the archive and the actual locations, to see if the combined finds from the three archives could draw a more or less accurate portrait of such places. Portraits that would show how the design of public spaces influences our usage of them. Through the sheer abundance of material, this research grew into a wider search for the transformation of post-war public space in the Netherlands, trying to make some sense of what the archives remember of this period of transformation.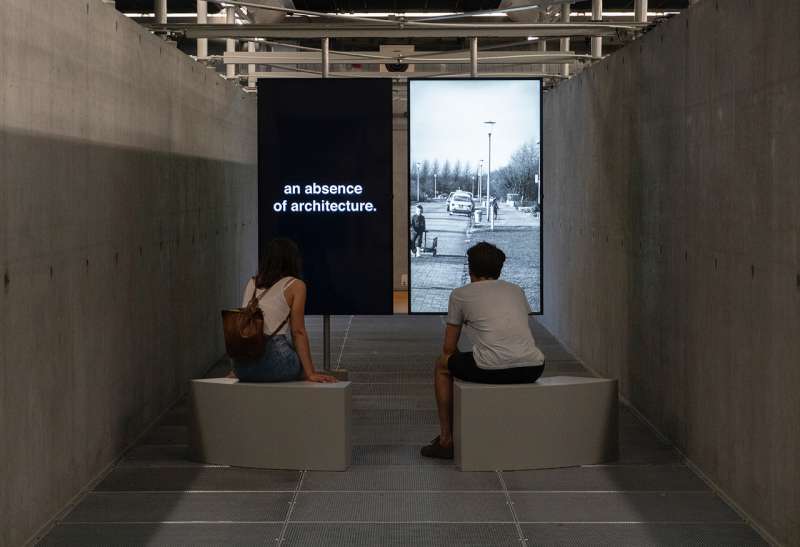 Archives gather history as it is being made. They keep (constantly growing) collections of materials together, and apply ordering principles to them, so that this history can be searched. The archive is physical and it is spatial to such an extent that its contents are often listed in length. For example, the Staatsarchief, the archive from which Femke compiled a series of squatters' radio broadcasts, is described as being 63 meters in length.
63 meters is the width of several buildings. That fact alone reminds us that the archive is an actual place you can go to. After all, it needs to store things. Still, you might be forgiven for thinking of it mainly as an interface. During this project, the three of us have only been able to engage with the archives online, their front ends' search bars.
Online, it's so much harder to find things you're not looking for. To be able to find, you have to search and to be able to search, you first have to define. So you sit at your keyboard, your fingers resting on the keys, the cursor blinking in the search box… but no words come to mind. Somewhere between your brain and your fingers, the terms slip through the cracks and get lost. To search like this means first to have to search for your own definitions of things, which perhaps makes it harder to find things you don't secretly already know?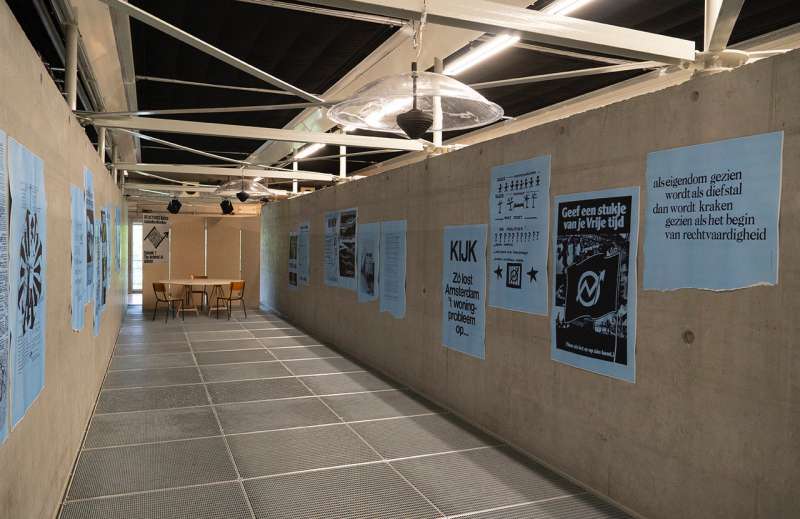 So the question is how the archive makes things available: what terms it uses to describe and how these definitions may differ from person to person. Having a different perspective (and thus having differing explications) may render something invisible. Jessica's project shows how this influences the relation that the archive has to visibility and representation. From the archives, she pulled video footage of (among other things) human zoos and the Bijlmer, and brought these in proximity with one another, in order to tell a story that the archive can't, because it keeps the primary sources it stores separate from one another.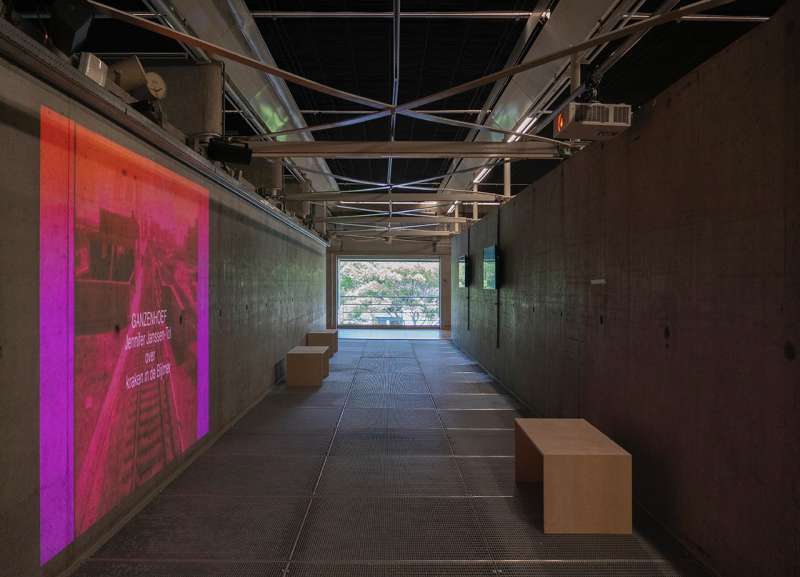 Apparently, the verb 'to define' comes from the old French word 'defenir' which means "to finish" or to complete. In the presentations now on view at Het Nieuwe Instituut, all three of us ended up adding to the material found in the archives. Femke makes her own broadcasts, to contextualize the historical ones in her presentation; Jessica inserted personal video and audio into her work and I've used YouTube as a complementary source to build on the material found in the archives. This isn't because there wasn't enough material to work with (I'd say it was more like the opposite), but maybe because this is what the archive, in some ways, demands: that the only way you can get something from it is if you bring something to it yourself.